E-cigarettes are at the centre of the hugely popular growth industry in vaping. Earn a high income from your own e-cigarette business with the already established and successful Cloudstix.
Cloudstix
Minimum Investment:

£19,230
Full Description
A breath of fresh air in ethical franchising
Cloudstix® is one of the UK's top five electronic vaping companies.
Our franchise is literally a 'breath of fresh air'
We have helped tens of thousands switch to safer vaping.
Our franchise is ethically founded using BFA Affiliate advisors.
The business has been successfully tested through 150 approved stockists, premium company stores and online.
So we offer franchisees a proven, ethical business from their own Cloudstix store, with excellent support to help make it a success.
What is 'vaping'?
What we offer is a mainstream product and no longer just a substitute for smoking – it is a now a major pastime in its own right, which we prefer to call 'vaping'.
Cloudstix offers more so you can earn more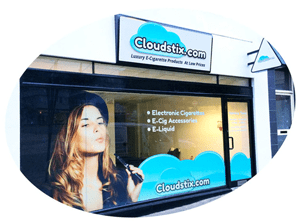 Our stores prove you could target £95,000 sales in year 1, growing to £193,000 by year 3 or year 4 with more profit because you get preferential prices. And Cloudstix offers you more:
'Click and collect' orders from our website help draw more customers into your shop.
Events at shopping centres, so you can add income.
Exclusive ranges your customers simply can't get anywhere else.
A unique 'event vaping experience' business.
What is an 'event vaping experience'
We have combined the growth of outdoor 'narghile' pipe smoking with safer vaping to offer a unique e-liquid based 'narghile and vaping experience' at premium prices to events, clubs, bars and restaurants.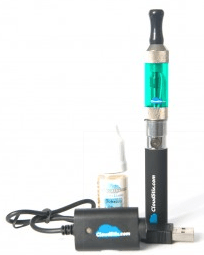 Join us, even if you already operate a vaping or e-cigarette shop
We offer a special 'Conversion Franchise Package' so existing stores can also enjoy preferential pricing and approach a bigger mainstream market.
Why do customers choose Cloudstix?
Simply, we are a larger company and so offer better products that are safer, tastier and more satisfying at cheaper prices
What's the market like for Cloudstix?
There are currently an estimated 1.3 million e-cigarette users in the UK. The UK market is expected to be worth £600m by 2015.
What set-up does the business need?
You can trade successfully from a location as small as 400 square feet, so premises should be easier to find and relatively cheaper. Everything you need to fit-out your shop is included in our turnkey franchise package.
What does the franchise cost?
Our joining fee is only £3,075 (+ VAT) for a territory of 50,000 households.
The 'turnkey package' of everything you need to get started is from as little as £35,380 (+ VAT) – INCLUDING £15,000 of initial stock!
Banks may lend up to 50% (subject to status), thus reducing your minimum personal investment to as little as £19,230 and you can get the VAT back.
Do you need any experience?
No, we will train and support you every step of the way. We even allow you to get a taster of what our business is like by offering an 'induction day' where you can see if the business suits you, before your final decision to join us.
Supporting you
Our franchise support team will support you 24/7, 365 days of the year. We don't make a penny unless you make money. So giving you the very best support makes sense – because our success is tied to yours.
What are the next steps?
Feel free to contact us, there's no hard-sell, cost nor obligation to finding out more and you don't have to meet us until you want to. We also run a number of 'Discovery Days' where you can come and find out more about Cloudstix.
Please submit the below form and we will send you our prospectus, completely free and with no obligation.